Hello, friends!
Another birthday as not the only thing I'm celebrating today. I'm also celebrating my book, Neath a Veil of Snow, which officially launches November 1!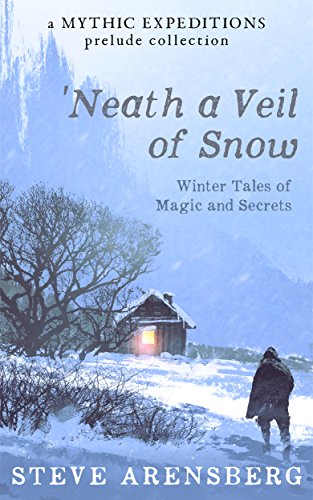 It's a compilation of three "preludes" – novellas that each introduce a unique fantasy setting and characters. One's a military adventure/love story, one's a prison break/revenge tale, and the third is a Regency period piece with a twist. The book is available in ebook and print versions.
There's a few ways you can help me with the launch:
Pick up the ebook for free. For the official launch, November 1 through 5, the ebook version will be available FREE on Amazon. (I'll post a reminder November 1, so you don't miss your window.)
Buy a copy now. Although the official launch is November 1, the book is available now ($2.99 ebook/$7.95 print): amzn.to/2t7cA6r.
(You can wait to get your free copy, but if you purchase a copy between now and October 31, I will donate my portion of each book's proceeds to charity: water. More about this amazing charity here: www.charitywater.org.)
Leave a review. If you pick up the book either way, and like what you read, please take a few minutes to leave an honest review on Amazon. That'll really help me get the word out, and help others with interest to find the book in the online store.
Tell your friends and family! If you have any fantasy readers (including kids!) among your circles, they're bound to like at least one of the three very different fantasy stories in this volume.
Thanks in advance for whatever you can do to help out!
–Steve
PS: Yep – this is what I've been up to in the quiet of the last several months. And a lot of other stuff besides. In addition to the book, I'll be launching another website soon: Mythic Expeditions, my fantasy fiction imprint. More to come at www.mythicexpeditions.com.