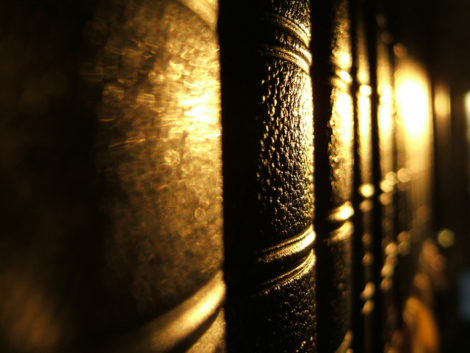 "Can't say I've ever been too fond of beginnings, myself. Messy little things. Give me a good ending anytime. You know where you are with an ending." –Neil Gaiman, The Sandman, Vol. 9: The Kindly Ones
It's been a while. How have you been? I hope you've experienced some amazing and positive changes in your life these past months… that you've gotten a little closer to freeing yourself from whatever Gravity has been holding you down, keeping you from realizing your own heroic potential.
I've been engaged in a number of other projects besides Free of Gravity—some of which went well, some not so well; some that are still in progress, and some that are ending.
And it's one of those projects… and its ending… that's on my mind and heart today.
"It is always important to know when something has reached its end. Closing circles, shutting doors, finishing chapters, it doesn't matter what we call it; what matters is to leave in the past those moments in life that are over." –Paulo Coelho, The Zahir
I finished my tenure as Chief Operations Alchemist and Host Leader for Live Your Legend yesterday—officially done, last tasks delivered, goodbyes said, and all of those closing rituals—and I find myself strangely content.
Perhaps it's that I've had the past six weeks (or if I'm honest, close to three months) to fully process the change… to go through all of the various stages of grief we all experience when we mourn the loss of something that was important to us.
And this was important. Live Your Legend has been a part of my life for the past five years or more, and a deep and significant part for the past three. I began serving Scott and the community he built in January 2014 as a local host—and then took on the host leader mantle in July of that year, after meeting Scott at the World Domination Summit, and offering a plan of how to provide better service and support for the local hosts around the world.
I took on additional responsibilities in the business as Scott prepared for his and Chelsea's year-long, around-the-world trip.
And when Mt. Kilimanjaro took Scott in September of 2015, I raised my hand be part of the team to continue to keep the lights on at Live Your Legend. It was never a question. And as Chelsea came to work in the business in late 2015, I accepted a full-time role to support her in continuing Scott's mission and legacy.
It was amazing and fulfilling work. Here I was, working for a values-centered, mission-driven company—a company that had created many positive changes in my own life, and where I could see my work having an impact on others, all around the world. This was tremendously different than my various corporate jobs… where I struggled to work on lackluster projects and tasks, for a mission I found it increasingly difficult to believe in.
(And even better was that my Live Your Legend role was "location-agnostic," so I was able to care for my geographically divided family in a way I'd never be able to with an office job.)
Things just seemed to click. Even my title, Chief Operations Alchemist, sprung from two meaningful sources: Scott's favorite book, The Alchemist, from which the Live Your Legend name is derived; and from a compliment from Chelsea, "You make things happen, just like magic."
And so I dove in. Part of the reason for my absence here (in addition to those other projects, which I'll share in the coming weeks) was that immersion in Live Your Legend this past year.
But as the first anniversary of Scott's passing arrived, Chelsea began to question her own legend, her own path—and with that, the business, and her role in it. And as she brought on two partners to help her run the business, and as the three of them made changes, I understood (first on a gut level, then intellectually) that my time with Live Your Legend was ending.
So when the official word came about six weeks ago, I was prepared—or as prepared as I could be.
I can't say it hasn't been difficult. It has been. I was angry. I was hurt. I was saddened. I was scared. (Live Your Legend has been my primary source of income—what happens when it's gone?)
I've questioned the logic of the decision to let me go, at a time the business could probably use me the most. I've questioned myself: is there anything I could have done differently, better, to prevent this? (The answer, both my own and theirs, was "No.")
So as I've accepted that this part of my life is ending—that this book in my personal saga is closing, to put a heroic turn of phrase to it—I had to turn to the next part. Open the next book and start writing. Start figuring out what comes next. Start figuring out what I want to come next.
And figuring out how to look at this change not as a setback, but as an opportunity.
"The pessimist sees difficulty in every opportunity. The optimist sees the opportunity in every difficulty." –Winston Churchill
In the next post, I'll share the steps I took to do just that.
[photo courtesy of Peter Mottola (cc)]